About Me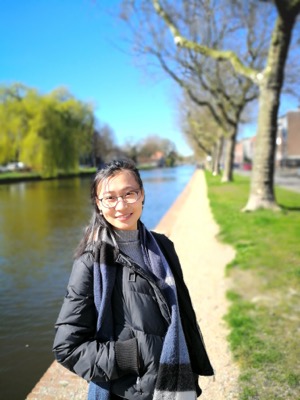 Xiangrong Wang is a research assistant professor at Southern University of Science and Technology (SUSTech), Shenzhen, China.
She obtained her PhD degree in 2016 at the Delft University of Technology under the supervision of Prof. Piet Van Mieghem and Prof. Robert E. Kooij. Her PhD topic focused on the robustness of complex networks, from both theoretical and applicable perspectives. From 2017 to 2018, she was a postdoctoral researcher in the department of applied mathematics at TUDelft, working with Johan Dubbeldam and a visiting scholar at University of Zarogoza and ISI Foundation, working with Prof. Yamir Moreno. She has been working on the characterization of network structures with applications in power networks and transportation networks; the interplay between network structures and nonlinear dynamics in scenarios of the spreading of infectious disease, diffusion of information and population dynamics of ecological systems.
Collaborations: I am always looking for highly self-motivated students, including undergraduate, graduate and PhD candidates, for research collaborations on network science. Feel free to contact me.
News
Research Interests
Complex networks
Graph spectra
Multiplex networks
Ecological networks
Graph neural networks
Publications
Journals
Conferences
PhD Thesis
Research Experiences
Reviewer Experiences
New Journal of Physics;
Automatica; Physica A; Transportation Research Part D;
Journal of Statistical Mechanics: Theory and Experiment
Teaching
Gave introductory lecture for the master course Performance Analysis (IN4341), invited by Prof. Piet Van Mieghem.
Dr.Xiangrong Wang
Delft University of Technology
Email: xiangrongwang88@gmail.com